As a whole decade comes to an end so does these fashion trends. From Knee High socks to Stubborn Mules, the 2010s have seen quite a bit of unique, quirky and weird fashion trends. So, this means it time of that year again, when we say GoodBye to some of these trends to make way for new ones.
From the cowboy-boot trend, we exhausted this year to tie-dye tops that are causing us major sartorial fatigue, scroll below as we break down the trends we're saying sayonara to this decade/year, as we enter the 2020s!!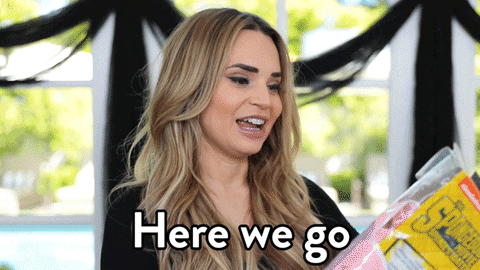 LET'S GET STARTED…
Bell Sleeves are so done!
What emerged in the early 2015s from the catacombs of the 1970s, Bell sleeves, Flared pants and a whole lot of Suede defined era. Although it was hard for us to imagine the trend returning, the bell sleeves grew wild and hard, officially being overdone. Being (let's face it) 'not practical', we are literally dragging those sleeves around and over everything.
Nah Uh- Leopard Print
In late 2018 what was reported as particularly blooming ahead of the winter and fall seasons, the Leopard print made it's way back into the fashion industry. Even though it started off strong in early 2019, the trend has fizzled out, trying to make a graceful exit. Literally being an endangered trend the leopard print has a significantly reduced life expectancy. Thus, making it about time we put this trend to sleep. 
These Chunky Sneaker are Out
The statement shoe of the era- chunky sneaker- made their way back as top brands like FIla, Sketcher and Even Gucci released their curated versions of the same. What was on everyone's wishlist this year, are all ready and set to be left behind in the 2010s. Other than pushing the brand to comfortable fashion and some A-list airport looks, the shoes are far from flattering guys. Peaching out of the fashion industry, these sneakers are SOOO out. 
Skinny Tights? You Sure? 
Its time to say sayonara to those tight trousers. Yes, they might be comfy and complement the oversized jacket or shirt. But honestly, these are meant to be worn inside the house not outside. What started off as an easy peasy style statement, has run its course. It's about time we ditch the tights in this era and welcome new trends like the loose bell-bottom trousers.
Stubborn Mules, Sashay Away
Mules have arguable reared their ugly heads back into the 2010s. But not anymore. These half-pump, half-shaped, half slippers (lord that is complicated) has more than just (not) fashion appeal- Clomp Clomp Clomp. Yes, the clomping sound is not attractive at all. Preferably it's about time we ask these shoes to sashay away as 2020 approaches us. 
Boiler Suits
What's not to love about a boiler suit, am I right? Yes, they are workwear-inspired onesies that are easy to wear but its a no-brainer when it comes to style. These suits might be functional fashion, but they are bit uniform like and don't help your figure at all. It's just another version of the jumpsuit that will never stick right. So, boiler suits goodbye, because you didn't make the cut for 2020. 
No More Fabric Chokers, Sorry!
Choke me choke me not. This close-fitting necklace gained traction due to its association with popular pop stars and film stars, but what eventually turned into a symbol of transgender women, is so out of use now. The "dowager fashion of 40 years ago" needs no more revival by young women. It's clearly about time for us to say goodbye to these "dog collars".  
Biker Short, More like Bye Bye Shorts.
What was a runaway hit in 2019, certainly did channel the fit-meets-glam lifestyle evocation of the OG supermodel? Wasn't it just a matter of time before this activewear trend was making bike shorts cool again. Yes, Kim K and Gigi gave us a lot to fawn over with these tiny little shorts. Yet despite its brazen leg-baring, this one trend truly does not have a leg to stand on anymore. Short Bikes- Oh god that was so 2019. 
Mom Jeans or Pinup-inspired Jeans 
Kiss goodbye to these jeans. The style was modernised in a very different way, but the attitude was definitely this pinup sort of vibe, that gave us all the hopes of a Hobo chic. But sorry to say it's about time we say goodbye. The world is ready for high-waisted jeans to make a come-back and say bye-bye to mom jeans- even though you will be remembered dearly.
Go Big? No, Go Home!
Its time to pare down our clothes – but not in a way you expect. While in 2018 we went full out big, I mean literally big- perhaps might it have been a big shoulder pad, or big hairdo and big earrings, it's about time we go home and never come back. The Big everything trend inspired by the 80s has lived its life span. As Coco Chanel said, "Simplicity is the keynote of all true elegance". So go big but not too big.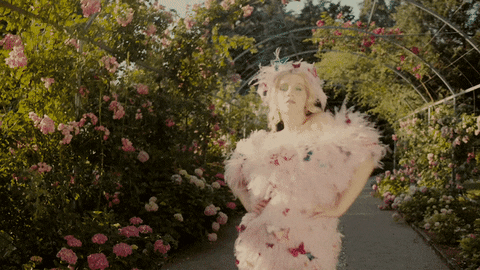 So that's it, guys. Those were the top 10 trends we definitely need to leave behind in 2019. As the new era approaches us its bout time we embrace the wonderful new fashion ideas it brings about. Even though these were just the top 10 trends, there a few more that deserve to be left behind, like Chunky platforms, Mini bags, See-through bags, bedazzled denim and much more. 
So if you think we left out a few or you have some new trends you would love to see in 2020, let us know below in the comments. Till next time. Keep slaying and Happy New Year