Rivers, mountains, trees! Whenever I think of the wide terrains, silent ravines, sheltered waterways and lush green trees, I realize how magnificent it is to go run and lose yourself in nature.
What do you think about this nature-based therapy?
Calmly witnessing the beautiful balance and harmony of nature is just like an ointment in the wound of excessiveness in the material world.
Also read, 44 breathtaking natural events you have to see before you die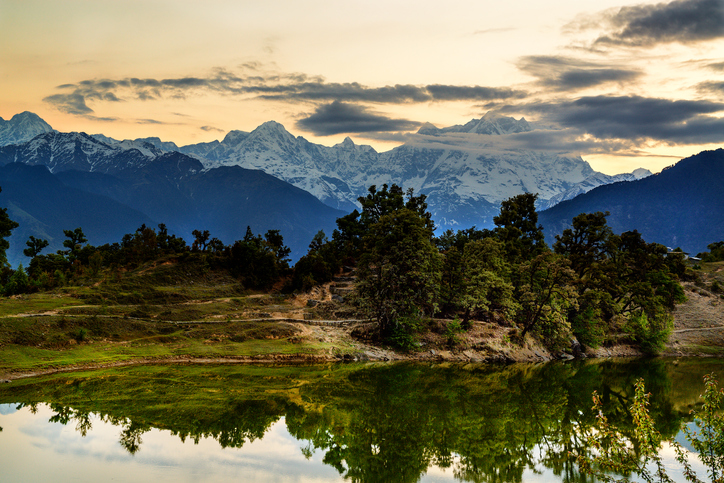 India is incredibly beautiful with lush green forests, beautiful lakes, royal mountain peaks, various patterns of grasslands, tropical beaches, and sun-drenched valleys. It has got a never-ending list of destinations which you should surely venture into and witness the true bliss of nature.
However, nowadays nobody dares to put down their daily clock and reflect at their bucket list. Running after the 9 to 5 schedule, it is sad that they've got ONLY a few deadlines to be won because no one really wants to lose! After a complete year of analysis at the workplace, I realized, it is better to lose on some days to win the longer races rather than run after the winning trophy every day and lose out on saving the best memories in our life.
By the end of this article, you would rather want to lose on some days visiting places, plan a trip, and maybe laugh at life in those heartbreaking moments because you will be standing right in front of your dream destination. Your new nature pals will welcome you with full zest rolling over your eyes, widening your lashes to all dimensions, messing up your hair. And you will totally forget that this was your sharp breakfast time because the perfect view of paradise will auto feed your starving soul.
That moment you won't even mind someone snatching a winning trophy from you. Have you ever been this kind to yourself?
Mentioned below are five beautiful and natural places in India which will help you lose hard enough to win at life.