It's the time to pull out those Christmas Jumpers, as 'tis the season to be jolly'. What became popular during the 1980s when famous television hosts such as Gyles Brandreth and Timmy Mallett began wearing them during the Christmas holidays, is now a must for Christmas. Might it be a knitted jumper, or an extravagant embellished one, Jumpers now come in all styles and sizes. 
So all you fashionista's out there, we put together a list of types of Christmas jumpers you can find and where you should wear them.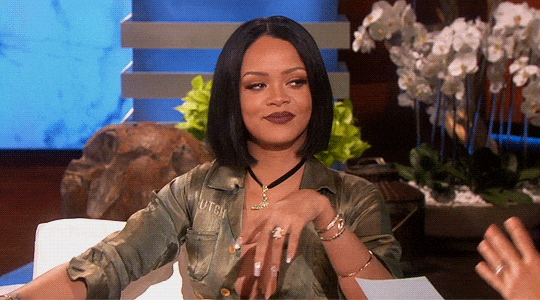 P.S- We have even thrown in some fashion tips and insights that might help you style and match the jumper a bit better. 
Grandma's Knitted Jumper/ Chunky Fair Isle Knitted Jumper – Nuremberg, Germany
Visit for the festive German Christmas market and stay for the childhood nostalgia of freshly baked gingerbread and the sweet smell of mulled wine. This is a place where Christmas shopping never seems anything less than enchanting. Which is why you should dust out those old jumpers that your grandma knit for you. Yes the one with the little snowflakes or even the extravagant reindeer, because nothing can beat the feeling of re-living your childhood once again in an old jumper made of love. You could always elevate the jumper with a statement belt or even a cute crossbody bag.
Slogan Chritsmas Jumpers – Dublin, Ireland
This is for the ones who want to have a very merry Christmas the Irish way. What's better than an authentic Irish pub crawl? There is no better way to stay warm on a cold Christmas night than joining some locals for black pudding and a few pints of stout. The city has enough cosy bars to last you through New Years. Why not do the 12 pubs of Christmas challenge in a printed jumper with a funny little slogan to get many LOLs. Nothing works better as an ice breaker than a little bit of funny slogan jumper to start a conversation. Pair these jumpers with novelty boots or shoes or even sport some hair accessories like antlers or reindeer ears. 
Knit Ugly Sweater/Jumper- Krampus Style- Salzburg and Oberndorf, Austria
This is for those who live to scare others. Where Christmas is celebrated amidst the Baroque architecture and filled with joyful Christmas markets, this one tradition is an Ugly jumpers' heaven. Wear your Ugly Christmas Jumpers with a statement pant to the traditional Krampus run that takes place in Salzburg, where wild jangling of bells, shaggy pelts and curved horns all come together to run down the street in terrifying ugly masks, to punish those who misbehave during Christmas. So even though you might be on on the nice list, for this one amazing Christmas tradition, maybe you will want to be naughty?  
Embellished Christmas Jumpers – Paris, France
Decked-out window displays, lights that glimmer like diamonds, the beautiful and gorgeous Champs-Elysees and of course the glittering Eiffel Tower. Paris speaks luxury and elegance. Christmas markets at Les Halles or a walk down the Seine river, an embellished Christmas jumper is what the city needs. Pair it with a cute mini shirt or even some plain black pants, and I can guarantee that you are prone to catch some attention as you sparkle in the city of lights and luxury.
Cocktail Bardot Jumper – Rio de Janeiro, Brazil
December in Rio? Yes, enjoy the Icy Caipirinha on the beach, while basking in the sun. Enjoy the fetial de Presepios (crib festival) ending the evening at the Rodrigo Freitas- either riding a bike or walking around the lagoon while you see the world's largest floating tree. The best Jumper for sunny Rio is, of course, the fashionable yet fun Cocktail Bardot. Off-shoulder and generally made of thin material, you can enjoy the sun, sand and beach without having to sweat out. Also, ladies, you can get a longer and larger Bardot Jumper that can become an elegant festive dress. 
Flashing Light-Up Jumpers – Tokyo, Japan
The city turns the voltage up every Christmas with its winter illuminations. With almost over 100,000 twinkly blue and silver lights at Tokyo midtown and a massive Baccarat crystal chandelier at Yebisu Garden Place. So, why not wear the flashy light-up Jumper that brings the depiction scene to life. Might it be the one that lights up Rudolf's red nose or the Christmas tree, wear the jumper with black tights and heeled boots to give you an elevated look. 
Cropped Christmas Jumper – Bondi Beach, Australia 
Why not spend this Christmas Aussie Style?  Enjoy the beach. Sun, Sand and Surf- filled with beach parties and fairy lights. While everyone checks out everyone, why not have all eyes on you. Sport a cropped Christmas jumper with a fun blue or jean shorts and some thongs (beach slippers). Maybe even accessorise with some fun beach totes or a straw hat. Sun, Sand and Surf- definitely a fun way to celebrate Christmas down under.  
Oversized Christmas Jumper – New York City, USA
Yes, what is Christmas without visiting the Big Apple. Light dusting snow, ice skating in the central park, watching the lighting of the giant Christmas tree at Rockefeller centre and of course the Broadway production of the nutcracker. So a perfect fit for the big city has to be an Oversized Christmas Jumper. Might it be embellished or knit, you can pair this Oversized Jumper with a pair of tights and some comfy boots. Complete the look with a winter beanie or even a beret. 
SO there it is. That's Our List of Jumpers.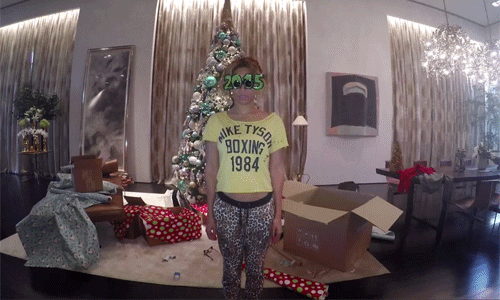 Even though there are many more different types of Christmas Jumpers that you can sport this jolly season, let us know below what type of jumper you will be donning. And if we have missed a few other types, don't forget to mention them below. 
So, until next time, have a jolly season and work that jumper girl!!
Read more: Jazz up your New Year with these easy NYE outfit ideas