Have you ever watched a film with breathtaking landscapes or picturesque cities and had the urge to pack a suitcase and go on your next big travel adventure? Travel movies offer some of the best inspirations for those with wanderlust. They make the audience want to experience what they see onscreen for themselves. These 18 best travel movies will have you ready to set off on your own Eat Pray Love journey.
1. In Bruges, 2008 (Bruges)
In this comedy film, Colin Farrell and Brendan Gleeson play hitmen, forced to seek refuge in the quiet and picturesque Bruges, Belgium after a job goes bad. Though they're pretending to be tourists, only Gleeson's Ken reads the guidebooks and soaks in the history, while Farrell keeps up a constant flow of complaints. Ironically, the more he complains, the more you're going to want to visit.
2. Roman Holiday, 1953 (Rome)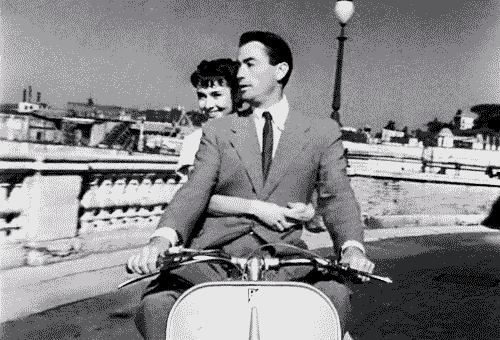 This classic romantic film sees Audrey Hepburn in her debut role as Princess Ann, who wants to see Rome on her own. She is joined by an American reporter, played by Gregory Peck. The film showcases the best of Rome, from the Spanish Steps to the Colosseum, in enchanting black-and-white, and remains one of the best travel movies of all time.
3. Under the Tuscan Sun, 2003 (Tuscany)
The story of a woman who impulsively buys a villa in Tuscany, Under the Tuscan Sun will definitely inspire you to travel to the gorgeous Italian countryside. Showcasing its delicious foods, sumptuous wines, scenic hills, and picturesque cottages, it will make you feel like following in the footsteps of Diane Lane and leaving behind urban life for a small piece of paradise.
4. Amélie, 2001 (Paris)
Amélie follows its main character through the streets of the beautiful city of Paris. It showcases the quirky Montmartre district of a bygone era, full of poetry, artists, and cobbled streets. It is one of the best travel movies to watch.
5. The Beach, 2000 (Thailand)
This movie is perhaps more famous for turning the island of Phuket and Ko Phi Phi into one of the world's most popular beach destinations. However, it is also one of Leonardo Dicaprio best performances. It follows a group of young backpackers in search of an idyllic, romantic paradise.
6. The Best Exotic Marigold Hotel, 2011 (India)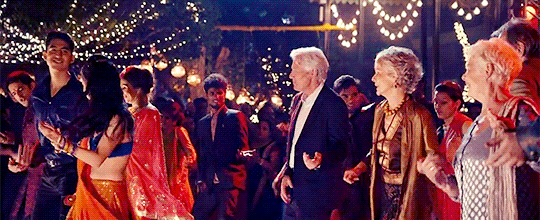 While there is definitely no shortage of films set in India (both in English and in regional languages), The Best Exotic Marigold Hotel manages to stand out. Epitomizing the phrase "you're never too old to travel," it follows a group of British pensioners who move to a retirement hotel in India. What follows is mayhem, madness, romance, and tragedy, all of which perfectly capture life in an Indian town.
7. The Fellowship of the Ring, 2001 (New Zealand)
Though a fantasy film, Peter Jackson's award-winning epic was shot in New Zealand and will leave you awestruck by the stunning landscape of the country. From mountains to forests, rivers, and glaciers, New Zealand was one of the stars of the movie. It also contributed to the boom of the country's tourist industry.
8. Before Sunrise, 1995 (Vienna)
The story of two strangers who meet on a train and spend the night strolling through the cobblestone streets of Vienna not much happens in this film aside from walking and talking. However, it captures the beauty and quiet grandeur of the city which almost becomes a third character in their romance, much like Paris in the sequel Before Sunset, and Messenia, Greece, in Before Midnight.
9. Zindagi Na Milegi Dobara, 2011 (Spain)
Four best friends go on a road trip through Spain in this wonderfully filmed ode to friendship. It features adrenaline-pumping adventures and dramatic sights. Apart from its stunning visuals, it also visits exciting festivals like La Tomatina and San Fermin.
10. The Secret Life of Walter Mitty, 2013 (Iceland)
The Secret Life of Walter Mitty did for Iceland what The Beach did for Thailand. While it is the story of a man who hates his job and goes on a journey of self-exploration to Iceland, Greenland, and Afghanistan, filming for all three locations was done in Iceland. The breathtaking scenery and the fun activities can all be found there.
11. Call Me By Your Name, 2018 (Italy) Luca Guadagnino's Call Be By Your Name is a coming-of-age drama set in the spectacular Italian countryside, especially in the province of Cremona. Throughout the summer depicted in the film, the characters visit hundred-year-old piazzas, go diving in Lake Garda, and a magnificent 14th-century villa in Moscazzano.
12. The Prince of Egypt, 1998 (Egypt)
Though this is a historical film, and an animated one at that, The Prince of Egypt does what few films have managed to do before – show us the splendour, majesty, and sheer size of Ancient Egypt at its peak. Its beautiful animation and visuals truly bring to life this bygone era and make you wish you could step back in time.
13. Wild, 2014 (Pacific Crest Trail)
The story of a young woman who goes on a 1,100-mile solo hike of the Pacific Crest Trail on a journey of self-discovery. It is based on the real-life story of Cheryl Strayed. While going on a long hike on your own may not be everyone's idea of a holiday, the stunning backdrop of the Pacific will definitely inspire more women to travel solo around the world.
14. Eat Pray Love, 2010 (Italy, India, Bali)
Ever since it was released, the book-turned-movie Eat Pray Love has been inspiring people to travel on their own on a journey of self-discovery. Based on the memoirs of Liz Gilbert, it takes us on a journey through Italy and its delicious food; the spiritually healing ashrams of India, and the relaxing calm of Bali. Played by Julia Roberts, the transformational journey is truly a treat for the senses.
15. Seven Years in Tibet, 1997 (Tibet)
This film about Austrian mountaineer, Heinrich Harrer, shows how travel and adventure can transform your life. Set in 1939, it is about his attempts to conquer a Himalayan mountain. He ends up the holy Tibetan city of Lhasa during the Chinese attack on Tibet and encounters the young Dalai Lama, whom he befriends. Filled with the landscapes of the Himalayas, Potala Palace, and other Tibetan sites, this movie was actually mainly shot in Argentina. However, it's said that two crews secretly shot some footage in Tibet, and Brad Pitt was banned from entering China for over a decade after his appearance in the film.
16. Tracks, 2013 (Australia)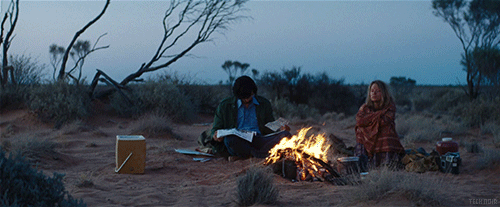 Tracks is based on the real-life story of Robyn Davidson, who walked across the breathtaking landscape of Western Australia with only four camels and her pet dog for company. In the 70s she spent eight months across Australia's vast 1,700-mile deserts; meeting colourful characters, and learning the skills needs to survive. It is extremely inspiring to solo women travellers everywhere.
17. Y Tu Mamá También, 2001 (Mexico)
In Y Tu Mamá También, two teens, Julio and Tenoch, go on a road trip across Mexico with a seductive older woman, 28-year-old Luisa. They're searching for a magical (and fictional) beach called Heaven's Mouth. But, on their journey, they experience the beautiful nature of Oaxaca. At the same time, director Alfonso Cuarón doesn't forget to show the audience a glimpse of the poverty that exists in Mexico; something that most films simply gloss over.
18. The Motorcycle Diaries, 2004 (South America)
This is the awe-inspiring story of Ernesto "Che" Guevara's motorcycle road trip across Latin America with his friend Alberto Granado, well before he became a legendary Latin American revolutionary. The trip opens Che's eyes to the political injustice in the country, pushing him to become a commander. It also takes us on a stunning journey of South America. From the Andes Mountains and Machu Pichu to Nahuel Huapi Lake, Atacama Desert, Patagonia, Venezuela, Caracas, Buenos Aires and Miramar; it gives us a glimpse of the beauty of South America.
So, what are you waiting for? Pack your bags and leave on your own adventure today. And if you need more inspiration, here are 18 more travel films you can watch.