Movies, more than any other media, have the power to transport us to exotic locations. Travel films act as a gateway to this fantastic world, with their captivating scenery and exciting stories. There are lots of such travel films that can inspire your own wanderlust, so go get your Netflix queue ready. After all, it isn't always a bad thing to be inspired by the movies.
Also Read: These Are 18 of the Best Travel Movies To Inspire Your Wanderlust
1. Midnight in Paris, 2011 (Paris)
Both a travel film and a time travel film, Woody Allen's Midnight in Paris follows Gil Pender, a screenwriter and aspiring novelist on a trip to Paris with his fiancée. He retraces the steps of various literary icons through some of Paris's most iconic neighbourhoods until one of those very icons sweeps him into the back of his car and back in time to the 1920s for an evening of revelry.
2. Queen, 2013 (Paris and Amsterdam)
In this Bollywood film, the protagonist Rani is left at the altar by her fiancé. Determined not to let her European honeymoon go to waste, she decides to take the trip solo. She explores the (sometimes perilous) streets of Paris and Amsterdam, making new friends in the process. Rani's journey of self-discovery also gives her a new perspective on living life on her own terms.
3. Vicky Cristina Barcelona, 2008 (Barcelona)
Vicky Cristina Barcelona is the story of two friends who take a vacation to Barcelona and embark on a series of adventures and love affairs when they meet a mysterious painter, Juan Antonio. Set amidst the beautiful landscapes and cityscapes of Spain, it perfectly captures how travel can open you up to new experiences.
4. Up, 2009 (Venezuela)
2009's heart-wrenching Pixar film Up is about Carl, a man who has spent his whole life dreaming of travelling the world and having adventures with his wife, only to keep putting it off as "real life" gets in the way, until it seems too late. Finally, Carl (accompanied by a young stowaway) decides to do something about it. They travel to South America in a balloon-filled house and end up having the adventure of a lifetime.
5. Dilwale Dulhania Le Jayenge, 1995 (Switzerland)
Another Bollywood favourite is Dilwale Dulhania Le Jayenge (popularly shortened to DDLJ). Following Simran and Raj as they vacation through Europe – or Switzerland to be exact – this romantic melodrama captures the lavish Alpine landscape beautifully. Even in the second half of the film where the action shifts to rural Punjab makes you want to stand amidst the vibrant yellow mustard fields.
6. Romancing the Stone, 1984 (Colombia)
This fun mix of thrilling action movie and pulpy romance novel is what fantasies are made of. Novelist Joan Wilder travels to Colombia in search of her kidnapped sister, meeting rugged strangers and having adventure after adventure. It may not be a traditional travel film, but the vibrant towns to the jungles of Central America, are sure to make you want to visit.
7. Finding Fanny, 2014 (Goa)
Lots of Bollywood films are set in Goa, perhaps most famously 2001's Dil Chahta Hai, which inspired the post-college travel goals for a whole generation. However, Finding Fanny shows a completely different side of Goa. Its peaceful landscapes have no rave parties or fancy resorts and are sure to inspire you to visit the lesser known outskirts of this state.
8. Chennai Express, 2013 (South India)
Chennai Express is a movie about a man, Rahul who embarks on a journey across India, from Mumbai to Rameshwaram, to immerse the ashes of his grandfather. Along the way, he meets runaway bride and has a series of adventures. Despite the melodrama and the overacting, each frame of the film is a sight to behold. From the majestic Dudhsagar Falls in Goa to the lush hills of Munnar, it will surely make you want to be there yourself.
9. Lost In Translation, 2010 (Tokyo)
The story of two American travellers in Tokyo, Lost in Translation perfectly captures the small but funny and interesting moments that make travelling to a new country so amazing. The film also explores the loneliness you can experience, even in a city filled with millions. Tokyo is the perfect backdrop for such a story, with its neon-filled karaoke bars and bustling streets.
10. Road, Movie, 2010 (Rajasthan)
Road, Movie is the story of Vishnu a man desperate to find an escape from his boring life.  He goes on a journey to deliver a colourful truck to a museum. His road trip introduces the audience to a very Rajasthan, one we have not often seen on film. The rustic brown, barren landscapes are vastly different from the colourful Rajasthan of camels and palaces that we so often get.
11. Indiana Jones: Raiders of the Lost Ark, 1981
Indiana Jones is a classic. A large-scale collaboration between two of the world most famous directors (Steven Spielberg and George Lucas), Raiders of the Lost Ark follows the titular character, an archaeologist and explorer as he travels around the globe in search of the legendary Ark of the Covenant before the Nazis can get it. While filming took place mostly in France and Tunisia (which stood in for Egypt), this is truly a travel movie that makes you want to explore the world, and Indy's wild adventures have inspired many over the years.
12. The Talented Mr Ripley, 1999 (Italy)
Though quite dark and twisted, this psychological thriller follows a con man on a vacation across Italy. Set in the 1950s, its lavish depictions of Italy feature everything from the pristine beaches of Lazio to opulent hotels of Venice. Though the titular Mr Ripley seems to murder his way across the country, this magnificent film truly does justice to the vistas it captures.
13. Crazy Rich Asians, 2018 (Singapore)
The 2018 rom-com hit Crazy Rich Asian almost looks like a travel advertisement for Singapore. It follows American-born Chinese Rachel as she visits Singapore with her boyfriend Nick Young to visit his family and discovers that they are rich, crazy rich. This allows it to show off stunning and opulent visuals of Singapore, making it a love letter to the food, culture and beauty of the city.
14. National Lampoon's Vacation, 1983 (The USA)
Now a cult favourite, this film follows the Griswold family as they go on a road trip across America to the fictional Walley World amusement park. Along the way, they stop at various national parks (including Death Valley and Grand Canyon). They run into various misfortunes but remain determined to have the vacation of their lives, with no regard to the cost to life or vehicle.
15. The Darjeeling Limited, 2007 (India)
In this Wes Anderson film, three brothers embark on a train journey across India after the death of their father. On their journey, the three brothers, who haven't spoken to each other in a year, bicker and fight, but eventually come together through brotherly bonding. From the vast open spaces of Rajasthan to its bustling cities, the film expertly showcases Anderson's love of strange and beautiful things amidst the colours and chaos of India.
16. Into the Wild, 2007 (Alaska)
Based on the true story of American adventurer Christopher McCandless, Into the Wild is said to be one of the best travel movies. McCandless abandoned his regular life after graduation and went on a journey of self-discovery to some of the most gorgeous places in America. He hitchhikes across the country and hikes into the breathtaking Alaskan wilderness. It captures the feeling of adventure, freedom, and spontaneity of backpacking.
17. Home Alone 2: Lost in New York, 1992 (New York City)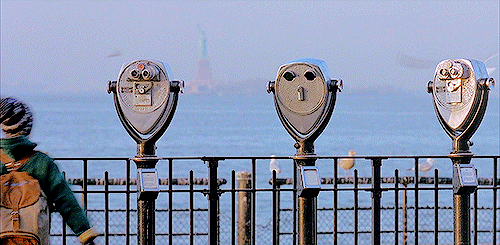 New York is one of the most popular settings for movies. Lots of films set in the city, including popular ones like Breakfast at Tiffany's, The Devil Wears Prada, Serendipity, and When Harry Met Sally. But Home Alone 2: Lost in New York is one of the most iconic. Armed with his father's credit card, Kevin McCallister is alone again for the holidays in New York City. Through his crazy adventures, the audience gets to explore Central Park, The Plaza, and Rockefeller Center during a magical Christmas.
18. Love Actually, 2003 (London)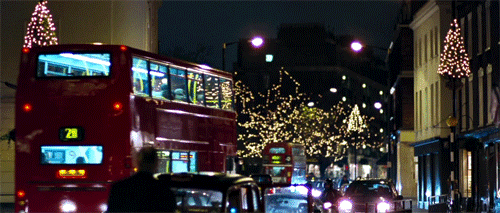 Like New York, London is the setting of lots of films. Rom-com classics like Four Weddings and a Funeral, Notting Hill and Bridget Jones's Diary all feature London in a big way; but it's another Christmas Movie, Love Actually that does it best. In this ensemble film which features numerous storylines set all around the city, London itself becomes a background character.
BONUS: The Bucket List, 2007 (EVERYWHERE)
This heartwarming story follows two terminally ill men who decide to go to all the places they had always wanted to see before they die. From the Great Wall to the Taj Mahal, Mount Everest and even an African Safari, it ticks off some of the most stunning places on the planet while reminding us to enjoy life to the fullest.
So stop waiting! Start creating your own bucket list of places you've always wanted to see based on travel movies and start ticking them off.